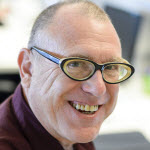 Thank you for registering for the ConveyUX conference. Here are notes about some of the resources that are available to you. UPDATED August 24, 2019.
Useful Info for Attendees
Venue / Travel
All of the conference activities take place at the Renaissance Harbor Waterfront Hotel. Details are on our Venue page.
The Renaissance Boston Waterfront Hotel (606 Congress Street, Boston, MA 02110) is situated along the waterfront in Boston's Seaport District in a very walkable area.
The hotel is easily accessible via public transportation from MBTA (Massachusetts BayTransportation Authority). South Station (Red Line T Stop) is a 20-min walk west from the hotel. In addition to be a Red Line T stop, South Station is a hub for Amtrak, commuter trains, and a bus terminal (Greyhound, Bolt, etc).
The Silver Line Way stop is located on the same block as the hotel. To get to the hotel from the Boston Logan International Airport, take the Silver Line 3 stops to the Silver Line Way stop before Manulife Building. MBTA basic fare is $2.75/one-way. There is also a water taxi. More info at www.mbta.com.
Parking around the hotel is around $20/hr or $40/day. Onsite valet parking at the hotel is $50/day.
Bike transportation is available throughout Boston with Blue Bikes, a public bike share system. Single trips are $2.50 and 2-hour passes are available at $10. More information at www.bluebikes.com.
Both Lyft and Uber are available and convenient for transportation in and around Boston.
Code of Conduct
The ConveyUX conference has a Code of Conduct that we expect attendees to adhere to. For related issues contact Joe Welinske: 206-304-1687. For immediate assistance, call Hotel Security (617-342-5544) or go the the Renaissance reception where you entered the facility.

Conference web app – SCHED
Our official conference web app is SCHED. With SCHED, you can set up your own conference agenda and an optional personal profile.
You will receive an email from SCHED when you registered for the conference. The sending address is 'Sched' <[email protected]>. Your logon uses the email address you used when registering. If you can't find it, you can do a password reset.
Password reset
Go to the SCHED Conference home page.
In the Log in with Sched box, select the link Reset your password.
Type the email address you used when you registered for the conference. Answer the robot/security questions.
Check your email as described above and follow the directions in the email to complete your personal logon.
The schedule is currently up-to-date, but we will be making adjustments through to the end of the conference. This is the best place to get the latest info on your own device.
Please note: SCHED is a web-based tool – not specifically an iPhone/Android app. You can use it through any browser.
Conference information, including detailed session descriptions and speaker bios, is also available through Boston.ConveyUX.com. However, the only page that will be regularly updated is this FAQ. The latest scheduling updates will be on SCHED.
Check-in
You do not need to have a printed ticket. Just tell us your name to receive your badge and other materials. If you received your confirmation from EventBrite and have been receiving our emails, you are on the list and all set.
Check-in for both days takes place in the Conference Foyer on the 3rd floor.
You can arrive as early as 8:00 am Thursday and continuing through the day each day.
The first sessions start at 9:00 am each day.
Attending Sessions
You are welcome to attend any of the sessions over the two days.
There should be enough seats in every session. But if you care where you sit you may want to get to your sessions early. Seating for all sessions is on a first-come, first-serve basis.
As with a lot of conference venues, finding electrical outlets can be tricky. We will do our best with power strips. But, you should consider coming with a full charge.
What to Wear
Our conference participants enjoy relaxed, comfortable attire. Use your own judgement on what works for you in a professional, creative gathering of your peers. The "Business casual" label generally applies, but it is always evolving. And it is warm and summer.
Bring a sweater or light jacket! We do our best to maintain a comfortable temperature in all rooms. But large venues can be finicky and you may want to have a wrap.
Food & Beverage
We will try to keep everyone well fueled during the conference. Our selections are designed to provide many options to accommodate your needs.
Here are the Daily Menus.
Breakfast and Lunch is served each of the days. We offer a wide variety of selections as a buffet to accommodate different dietary preferences.
Light snacks and beverages will be available in the morning and afternoon breaks.
Appetizers will be served at Thursday afternoon party. Check for a drink ticket in your badge pouch.
There will be water, soft drinks, coffee and tea available throughout the event.
Check with the Banquet Captain if you have any questions or concerns about the offerings. Also, feel free to bring your own food supplements if you have very specific needs.
Open Work Space
You are welcome to use the smaller breakout rooms to relax or work. There are tables and outlets.
WiFi
Thank you to Blink UX for sponsoring the conference WiFi. It is available for everyone throughout the conference area for the conference days.
Network: Renaissance_CONFERENCE
Password: conveyux (all lower case)
It can be helpful to our communal bandwidth if you are able to avoid downloading very large files and extended streaming.
Social Media
YouTube: Subscribe to our channel and see all the preview videos for the upcoming event. We also post videos from past events.
Twitter: You might want to follow and contribute to our ConveyUX tweets. The hashtag is #conveyux. We are retweeting interesting comments from our speakers.
Facebook: We have a Facebook page for ConveyUX. The speaker preview videos are posted there in addition to the web site. You are invited to make visitor posts and we hope you "like" it.
LinkedIn: We have a conference Interest Group. This connects you to any of the past, current, or future attendees of ConveyUX who have elected to join the group.
Slides and Other Materials
All registered attendees receive access to presentation slides and other materials.
We  collect the latest versions available from the speakers and post them for you to download a few days before the conference. Use the link below. Please note that not all speakers elect to provide their materials for distribution.
Enjoying ConveyUX and Boston
Whether you are local or from far away, we hope you enjoy your time at the conference.
Food & Drink
Capiz Bar, located inside the hotel, is a sleek restaurant ideal for casual dining and craft cocktails. Other nearby restaurants that will live up to Boston's foodie reputation include:
No Name Restaurant at 15 1/2 Fish Pier (New England seafood classics since 1917 / 5-min walk)
Row 34 at 383 Congress St (stylish brick-&-wood eatery / 10-min walk)
Drink at 348 Congress St (innovative cocktail landmark with great bar food / 10-min walk)
The Barking Crab at 88 Sleeper St (waterfront seafood joint with open-air dining / 15-min walk)
Things to See & Do
Beyond restaurants, Boston's Seaport District is flush with numerous bars, shops, parks, and attractions. Here are a few that top our list:
The Institute of Contemporary Art (a must-see museum / 15-min walk)
Boston Harborwalk (an extensive public walkway with terrific views / 5-min walk)
Harpoon Brewery & Beer Hall (guided tours, fresh pints, and delicious pretzels / 5-min walk)
Boston Tea Party Museum (floating history museum with live reenactments / 15-min walk)
For more Boston recommendations, check out these links:
Looking for the best things to do in Boston? Look no further than our guide to the city's top sightseeing, restaurants, bars and attractions.
Love the mag? Our newsletter hand-delivers its best bits to your inbox. Sign up to receive it, and unlock our digital magazines. By entering your email address you agree to our Terms of Use and Privacy Policy and consent to receive emails from Time Out about news, events, offers and partner promotions.
Named for a colonial-era fort of cannons that once protected the harbor, Fort Point was first developed in the 1830s. 19th century buildings, once used for the…
Evaluations
We want your feedback. So, we have several ways you can give it to us. Use any or all, any time, any amount. We read all comments. We will respond to you personally if you provide your badge number or name. The right edge of your badge has a unique five-character ID that you can use to identify yourself to us.
Send email to Joe at blinkux dot com
We look forward to hosting you at the conference!